Welcome to Anboto's conversational world
Anboto...
Anboto provides technological solutions to enable an easy and smart interaction in natural language between customers and PCs (computers)(online and inline products or services included)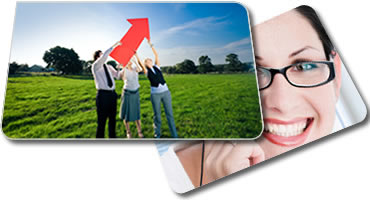 Through open free (non-monitored) dialogue, Anboto makes it possible for customers to obtain and retrieve information, buy products and services multimodally, and experience a more natural Human-Computer interaction. Disabled people will also find this system offers an easier access to those services. Anboto's solutions reduce significantly (or completely replace) the direct interaction with human agents for tasks that are repetitive, mechanical, etc.
Anbonto aims at increasing productivity of companies in the fields of Customer Relationship Management and User Experience. It offers a new way to handle all the interactions between clients and companies, assistants, channels, services or products.
Anboto designs the interactions in order to increase the clients' expectations, and enhance their satisfaction and loyalty. Dialogue is a written or oral mode of communication between two or more people, an exchange of ideas by any means. Anboto enlarges human communication by adding natural language to the digital world.
MISSION:
Anboto's mission is to provide all the individuals with access to information, services, and communication, regardless of their language, culture, disability or technoculture. That goal is achieved by using a communication technology that emulates human communication in the friendliest way.
Cutting-edge software: disambiguates information by applying a very innovative and relevant technique based on over 10 years' of research in the field of Semantic Disambiguation.
The explicit support of METALINGUA UNESCO (www.metalinguaunesco.org), a UNESCO foundation.
The methodology to create and exploit the Knowledge Base: an owned patent that reduces the developing time.
Anboto is the first company providing Virtual Assistants and Conversational Systems in the W3C (World Wide Web Consortium).
Information disambiguating technology: METALINGUA, internationally patented.
Anboto's conversational systems technology, patented.
Representative office in Boston, within MIT facilities (web.mit.edu).
Anboto is explicitly supported by key researchers of Natural Language Processing.