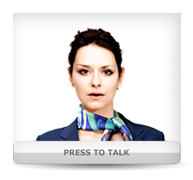 Is the first 5th Generation Virtual Vendor that is able to understand customer needs in an open dialogue as well as being proactive with suggestions to buy products and to present offers in real time.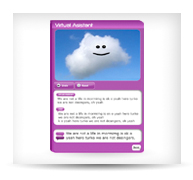 Is an intelligent online chat with semiautomatic response that allows us to increase the productivity of enterprises in customer experience management (Customer Experience Management and Customer Service), defined as the perceptions and feelings generated by the accumulation of customer interactions with companies and their employees, channels, products and services.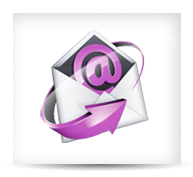 The most advanced system for management and automatic e-mail response. This system is capable of filtering up to 80% of incoming e-mails by responding to customers questions automatically. Anboto´s Automatic Email Response & Management exponentially reduces costs while increasing customer satisfaction by resolving questions more quickly.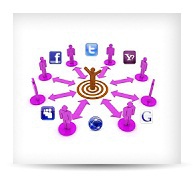 Anboto Social
The Facebook module allows the use of the Anboto Virtual Agent directly from a Facebook page. This allows clients to interact with the VA without leaving their favorite social network. The VA shares the same knowledge base than the web version, to there's no need to maintain different knowledge bases for different channels.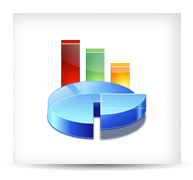 Anboto Feedback Management & Customer Engagement Suite
Is the only comprehensive system under the same platform that allows you to manage and monitor all channels of the online Customer Service in real-time, in the same suite. Thanks to the dashboard, you can implement corrective measures that help improve the customer service performance while increasing customer satisfaction.
Some of our customers