Who we are
ANBOTO provides technological solutions to enable an easy and smart interaction in natural language between customers and PCs (online and inline products or services included).
Through open free (non-monitored) dialogue, Anboto makes it possible for customers to obtain and retrieve information, buy products and services multimodally, and experience a more natural Human-Computer interaction. Disabled people will also find this system offers an easier access to those services. Anboto's solutions significantly reduces (or completely replaces) the direct interaction with human agents for tasks that are repetitive, mechanical, etc.
Anboto aims at increasing productivity of companies in the fields of Customer Relationship Management and User Experience. It offers a new way to handle all the interactions between clients and companies, assistants, channels, services or products.
Anboto designs the interactions in order to increase the clients' expectations, while enhancing their satisfaction and loyalty. Dialogue is a written or oral mode of communication between two or more people, an exchange of ideas by any means. Anboto enlarges human communication by adding natural language to the digital world.
Our mission
Anboto's mission is to provide all the individuals with access to information, services, and communication, regardless of their language, culture, disability or technoculture. That goal is achieved by using a communication technology that emulates human communication in the friendliest way.
Certification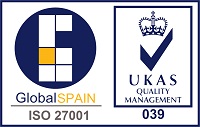 Start-Up of the year