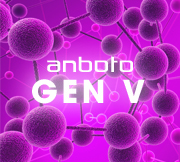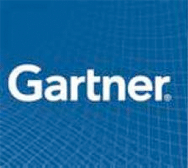 Generation V. Technology
Thanks to the combination of Anboto's Natural Language Processing technology together with its Natural Dialogue engine, the first 5th Generation Virtual Assistant is born, according to the classification of the prestigious consulting firm GARTNER.
ANBOTO also provides online solutions through Personal or Virtual Vendors, surpassing the traditional model of virtual assistants.
This breakthrough in the relationship between users and smart agents or vendors is constructed based on a significant improvement in communication, the state of current technology, and Natural Language Processing by the disambiguation of queries through five analysis: morphological, syntactic, semantic, pragmatic and functional; generating a dialogue similar to human dialogue.
Gartner
Gartner views the Anboto technology as a good solid state of the art architecture. The combination of Natural Language Processing with the Anboto Natural Dialogue engine results in fast accurate responses to customer queries. The dialogue generation system and information disambiguation system is accessed through a XML based internet front end from a customer website. Some of the key characteristics Gartner has observed from the Anboto technology are:
Free dialogue understanding with easy forms completion
Providing answers to questions with similar concepts(related questions)
Automatic language detection
Ability to understand multiple questions in one sentence.
Capacity of generating a proactive Natural language dialogue.
Use of voice (ASR).
Ability to use product in a sales environment and perform cross selling & up selling activities
Integration with a back end CRM for personalized attention (name, treatment etc.).
Good reporting and analytics using historical data
Any client using the Anboto solution could potentially realize a wide range of benefits i.e.
Deflecting calls away from a contact center to the self service portal
Increase availability and real presence in 24x7x365
Give the correct answer in the fewest attempts
Reduce answer times and errors
Reduce answer errors.
New channel for Sales.
Video demostration
Resources